MASON'S OPINIONS ON CULTS & RELIGIOUS ABUSE
About GAC
Here you will get a quick
overview of what GAC is.

Misc quotes by Goodwin
Quotes from books and tapes. Was he power-mad or what?

Personal experiences
Personal accounts from former members of GAC. Don't read these if you are easily offended.

Audio
Here you can hear Goodwin for yourself! In one of these sound bytes, Goodwin says that Jesus visited him.

Legal Stuff:
Find out how much Goodwin was worth at his death; read "Goodwin v. US" and more.
 
Gospel Assembly
Christian Academy
A NON-ACCREDITED school
 
Glenn Goodwin
Glenn Goodwin (current pastor of the Des Moines GAC) calls a child molester a "great man" and more.

Lee Ray
Did you know he had sex with girls and women in the church? Did you know that he molested little boys as well?
Misc GAC photos
Photos of the church, the ministers and more.

Misc. Info
This section contains
info that does not fit
into the other categories.

Newspaper articles
Newspaper articles about GAC

The Covenants
In 1988, Goodwin made the entire church take 10 "covenants" which you can read here. Weird stuff!

Yoke of Bondage
One man's story of his
involvement in the Tom Jolly organization. Jolly was later convicted as a pedophile – and was one of Lloyd Goodwin's mentors along with others.
William Sowders
A history of William Sowder's ministry. (Sowders was another one of Goodwin's mentors.)

Information on cults
Information and links on destructive cults, mind control, brainwashing, and more.

Visitor Comments
See what others think!

Contact info
Contact information for us and Des Moines GAC

Other web pages about
Gospel Assembly Churches
Erroneous Goodwin teachings
This section refutes some of Goodwin's doctrines.
Go back to the
Mason's Homepage



False prophecies made by
Lloyd Goodwin
<![if !vml]>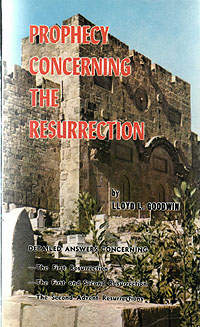 <![endif]>
The following direct quotes are from Lloyd Goodwin's book "Prophecy Concerning the Resurrection" published in July 1976. Goodwin's quotes are in red.

It is quite obvious that these prophecies were wrong. Now, if you are not a member or former member of GAC, or any other similar organization, this page may not mean much to you. But if you were brainwashed into believing that Goodwin was a "man of God," or if you still believe it, then read on.

I want to quote this Scripture again, because it's very important. And as Goodwin himself often said, you can't just pick the parts of the Bible you want to believe, and the parts you don't. Either believe all of it, or none of it.

"But the prophet, which shall presume to speak a word in my name, which I have not commanded him to speak, or that shall speak in the name of other gods, even that prophet shall die. And if thou say in thine heart, How shall we know the word which the LORD hath not spoken? When a prophet speaketh in the name of the LORD, if the thing follow not, nor come to pass, that is the thing which the LORD hath not spoken, but the prophet hath spoken it presumptuously: thou shalt not be afraid of him."
Deuteronomy 18:20-22 (KJV)

On with the quotes!

Quote from page 43: " 'For this corruptible (the body that died) must put on incorruption (at the first resurrection). So when this corruptible (the body that died in times past) shall have put on incorruption (at the first resurrection), and this mortal (the body that died in times past) shall have put on immortality (at the first resurrection), then (AND NOT UNTIL THEN) shall be brought to pass the saying that is written, Death is swallowed up in victory.' I Corinthians 15: 53-54.
SOMETIME DURING THE 1980's AND 1990's THESE TWO ABOVE SCRIPTURES WILL HAVE THEIR FULFILLMENT! 'O death, where is thy sting? O grave, where is thy victory?' Shout it, brother!"

Quote from page 143: "We have a right to shout around here! We are just ten to twenty years away from both phases of the resurrection of the dead at the second advent of Jesus Christ! Within twenty years Christ will have returned, resurrected the righteous dead, and established His kingdom -paradise- upon this earth! Praise the Lord!"

And again, on page 153: "We are only fifteen to twenty years away from the second phase of the second advent, when Christ returns to stay."

Quote from page 159: "This world is going to see us again! Within twenty years (the apostle) Paul will be walking the streets of Jerusalem again!"

Remember, this book was published in July 1976.
---

<![if !vml]>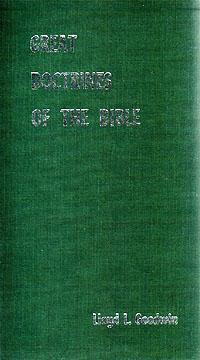 <![endif]>The following direct quotes are from Lloyd Goodwin's book "Great Doctrines of the Bible" from the January 1972 printing. Goodwin's quotes are in red.

Quote from page 174: "Jesus is coming back before the close of this century. He is coming back visibly, literally and personally to reign on this earth for one thousand years!"

Quote from page 175: "Sometime during the early 1990's Jesus shall return personally (his 3rd Coming) to reign upon the earth."

And page 284: "...on one of the following dates....Jesus will return for his Bride.
1971 September 20
1972 September 9
1973 September 27
1974 September 17
1975 September 6
1976 September 25
1977 September 13
1978 October 2
1979 September 22
1980 September 11
1981 September 29
1982 September 18
1983 September 8
1984 September 27
1985 September 16
1986 October 4
1987 September 24
1988 September 12
1989 September 30
1990 September 20
1991 September 9
1992 September 28"

It didn't happen. Goodwin joins the ranks of dozens of other ministers and pastors through the ages who keep setting dates for the return of Jesus, and are always wrong.
---

This next quote is taken from a sermon that Goodwin preached in Canada, about two weeks before he died, at one of the Gospel Assembly convention services. I have recently added this quote to the audio section of this website.

"You notice how calm I am? It's because Friday morning of our May convention (a couple of months earlier) the Lord appeared to me, and He talked to me. And He told me what my future was, told me what the future of this fellowship was. And when the Lord talked to me, and one of the questions I asked Him was, 'how long do I have?' And He said, 'Ten years.' (Yet several weeks later he was dead.)

Go back to the main page